Brodie's Construction is proud of our heritage, experience and attention to detail that results in high-quality construction and success. Our work is solid, precise and built to perfection. As you can see below, we specialize in many areas. But if you have a specific need that is not listed below, please Contact Us and we'll be happy to discuss the project with a free consultation.
Quality, Integrity and Reliability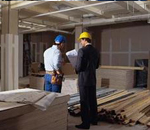 Commercial Tenant Improvements
We have a fully qualified staff for all phases of construction. With over 500 completed projects, we are now a preferred contractor for several national corporations. In fact we have become their Southern California "Build-Out" contractor. We have completed over 30 major site build-outs and hundreds of other minor site improvements.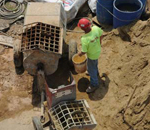 Commercial and Industrial Building from Ground Up
Need to improve a property or build on it? Brodie's Construction has extensive experience in new ground-up building; commercial, retail, medical and industrial. We can provide budgeting estimates to help with your project costs. We have a full team of qualified engineers and contractors ready to provide the highest quality in a timely manner.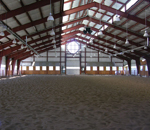 Steel Building Construction
Brodie's Construction is a Rockford Steel building vendor and erector. Rockford Steel is one of the nation's highest quality steel manufacturers. The buildings are custom made to the client's specification and the wall panels are baked enamel with a 25 year warranty on paint.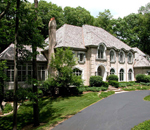 Custom Home Building
There's nothing more rewwarding than living in the home that you built. It's a lifetime life change. If you're looking to build your dream home, our staff has extensive custom home building experience. We offer complete turnkey services from conception to completion.
Special Notes About Our Services
Our building team consists of a large in-house constructin crew with journeymen experienced in most fields on construction. We also have an extremely qualified group of sub-contractors who have been working hand-in-hand with us for many years. This allows for excellent communication and quality installation. All of our sub-contractors are licensed, insured and bonded for everyone's protectino.

What does this mean to you? It means our projects are completed on time, on budget and with the highest quality.
Trades Performed In-House and by Sub-Contractors
Surveying
Underground Utilities
Framing
Plumbing
HVAC
Roofing
Flooring
Finish Carpentry
Curb & Gutter
Landscaping
Architectural Design
Class 1 - Division 1 Explosion proofing
Grading
Concrete - Structural and Decorative
Structural Steel
Electrical
Stucco
T-Bar Ceiling
Cabinets - Stained Wood, Painted, Laminates
Countertops - Stone, Tile, Laminates
Parking Lots
Steel Building Erection
Structural Engineering
Get Started Now
In THE BUSINESS FOR OVER 20 YEARS AND READY TO SERVE YOU
Contact Us today and get the ball rolling. We offer completely free estimates and consultations.